Our Story in Facts and Figures
1990

•    24 Oct 1990 – Blanka and Jan Lorman found civic association
•    1990-1991 – volunteers help organize social, trade and healthcare advice, activation etc.   
•    ŽIVOT 90 launches first project – Senior Days
•    First Christmas Get-together, 23 Dec 1990
•    Second Christmas Get-together, 25 Dec 1990
Club at Pařížská 4, Prague 1. First volunteer artists: Jan Kačer, Pavel Jurkovič and Josef Liesler. Venue fees paid by Olga Havlová Goodwill Committee.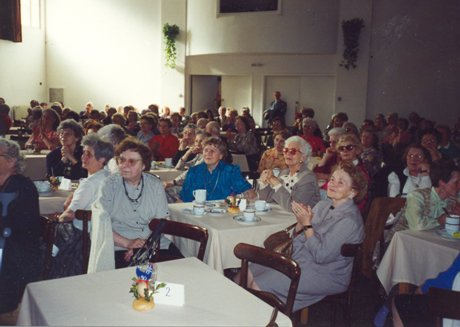 1991
•    Senior Telephone service launched as the first senior helpline
First "listening ear" Jiřina Saidlová, second ear lent by Blanka Lormanová
•    ŽIVOT 90 takes over Jakubská and Letenská Pensioner's Clubs
•    Voršilská, Senovážné Square, Liliová, U garáží a Františka Křížka clubs adopted
•    ŽIVOT 90 opens reception desk in Letenská Seniors' Club
•    Růženka Gröschlová becomes first receptionist
•    First members filed
•    Courses organized
•    Volunteer team established
•    Excursions organized and sold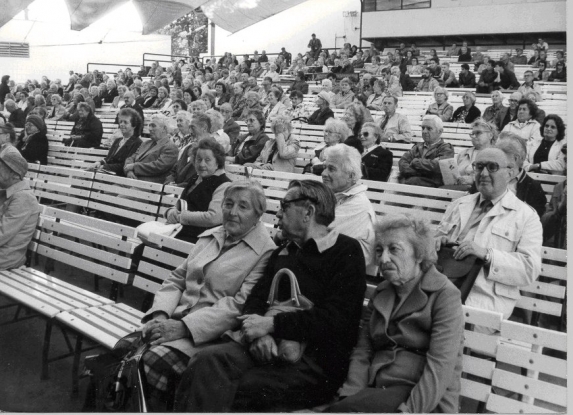 1992
•    First subsidy helps launch professionalization and social services, AERÍON Emergency   care, Seniors' Phone Line, assistance service, Senior's Bazaar etc.
•    Professional staff recruited
•    Healthcare consultancy
•    Social advertising
•    Service for Seniors – TV program on ČT1, ČT2, OK3
•    Seniors' Fair
•    Seniors' Bazaars
•    National Theatre fundraiser sponsored by Livia Klausová   
•    Christmas ride through Prague
•    Membership of Britain's HELP AGE INTERNATIONAL
•    Cooperation with volunteers from Nuremberg, Germany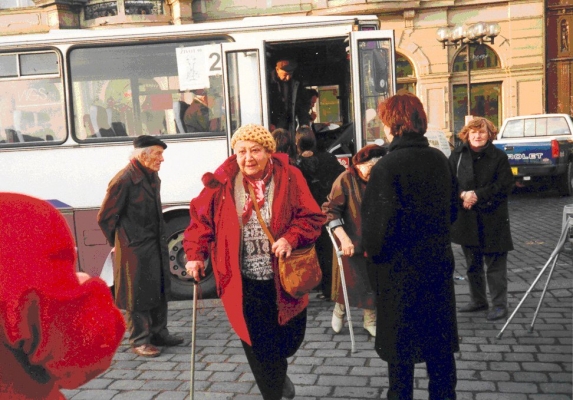 1993 – 94
•    Extended offer of social services
•    Five centres around Prague
•    ŽIVOT 90 branch offices open in Hradec Králové, Jihlava, Zruč nad Sázavou and Cheb
•    Community Care Service
•    Nursing Service
•    "Senioři" News Bulletin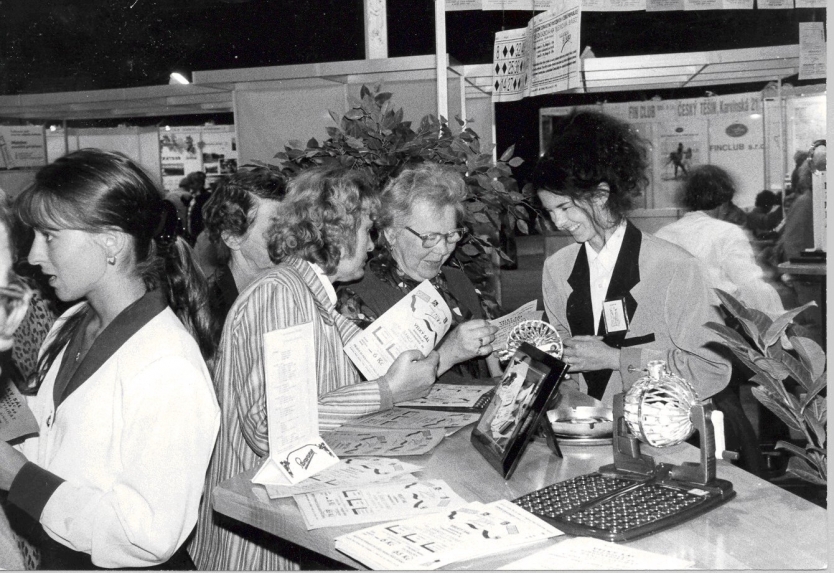 1995
•    After much effort by Jan Lorman, the City of Prague entrusts ŽIVOT 90 with care for a dilapidated historical building at Karolíny Světlé, Prague 1, in the city centre. The organization was asked to overhaul the building and to implement the ŽIVOT 90 project of a "HOME OF ACTIVE AGEING." We planned to use inputs from Great Britain, Germany and Switzerland
•    Building renamed in Latin as "PORTUS", meaning "PORT"
•    Association moves in and starts to provide social services
1996 – 2005


•    PORTUS House subjected to staged overhaul in 1996-2004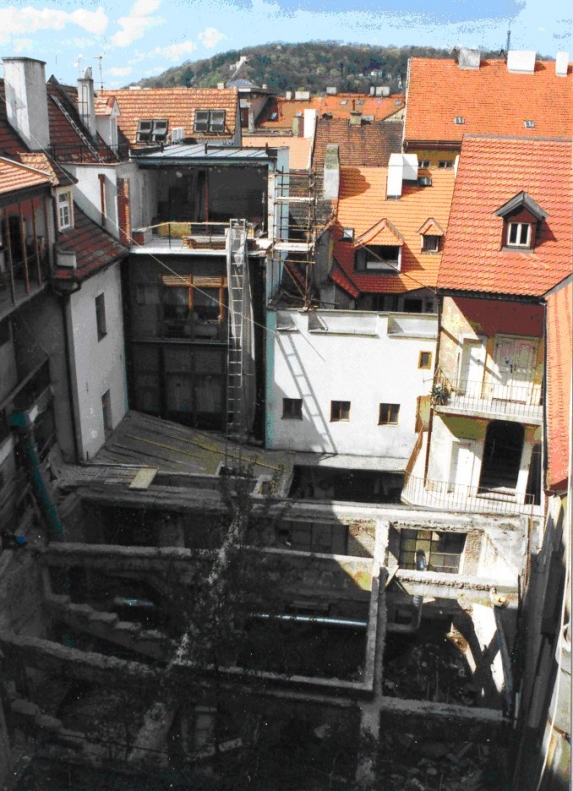 •    1996 – Václav Havel presents personal gift to ŽIVOT 90
•    1999 – first issue of Generace magazine published
•    1999 – ŽIVOT 90 organizes European seniors' conference EURAG
•    2001 – first annual Seniors' Mile run from Kampa to Žofín organized
•    2002 – Thousand-year water floods PORTUS House basements
•    2003 – Seniors' Helpline opens toll-free service on 800157157
•    2004 – PORTUS House reopens after general overhaul on 3 February
•    PORTUS overhaul costs CZK 120 million
•    2004 – new services provided in overhauled PORTUS House
•    2005-2007 – Internet for Seniors
•    2005 – Fifteen-year-old successful history of Seniors' Days crowned by last annual event in Prague's Žofín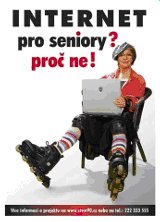 •    2005 – ŽIVOT 90'S AREÍON Emergency Helpline awarded Czech Ministry of Health's Makropoulos Prize
•    2006 – ŽIVOT 90 joins international appeal for increasing awareness about violence against seniors, issued by INPEA (International Network for the Prevention of Elder Abuse)
•    1990-2006 – struggle for new bill on social services, eventually passed as Law 108/2006 Coll. As the founder and pioneer of the Czech Emergency Helpline, ŽIVOT 90 makes a successful bid to incorporate the service into Law 108/2006 Coll. on social services in the category of Community Care Services. This enables users to pay monthly instalments from his/her legal contribution to service.
2008
•    2008 – ŽIVOT 90 holds Seniors – Our Chance? Conference in Prague's Liechtenstein Palace
•    2009 - ŽIVOT 90 holds a European Conference on the Care and Protection of Elderly People in Prague within the framework of Czech EU presidency