Foreign activities

Ever since its foundation, the ŽIVOT 90 Civic Association has engaged in foreign activities and international cooperation with organizations similar to those we pursue – i.e. organizations focusing on senior citizens and defence of their rights, providing social and health care to seniors and defending their interests.

Some of the most important current partners are listed below:
HelpAge International based in London with offices on all continents. We are working together to spread public awareness about the situation of elderly people in the developing countries and to promote directing our development aid to these people within the confines of the Czech Republic. www.helpage.org
In conjunction with London-based HelpAge International organization we have shared in preparing publications examining the situation of seniors in Africa.
HelpAge International - Annual Review 2015

Help the Aged of London assists elderly people especially in South-eastern Europe and organizes global events in their support. www.helptheaged.org.uk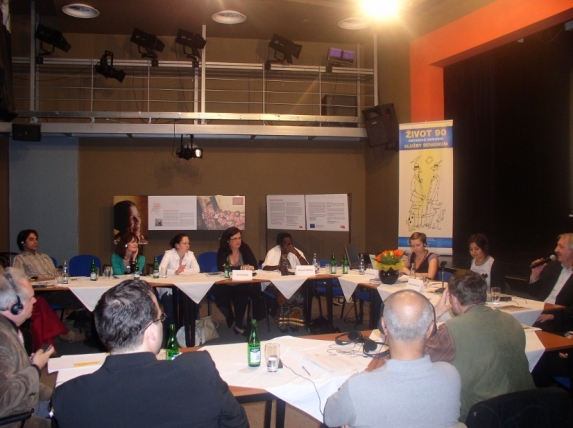 ŽIVOT 90 is a member of several international organizations of global and European significance, including the following organizations:
-AGE Platform – the European platform of elderly people, based in Brussels, www.age-platform.org. Our chairman and director Jan Lorman is a member of its executive administrative board.
-International Federation on Ageing – IFA, www.ifa-fiv.org. Mgr. Jan Lorman, chairman and director of out association, represents the Czech Republic in the organization.
-INPEA – International Network for the Prevention of Elderly Abuse, www.inpea.net. ŽIVOT 90 has been a member since 2004.


Past and current European projects implemented in conjunction with foreign partners
Current European projects:
"Non-state actors and Local Authorities in Development" project realized from the year 2013 by HelpAge International and its affiliates from Ireland, UK, Belgium, Netherlands, Spain, Germany, Czech Republic, Slovenia, Sweden and Finland. This EuropeAid EC project aims to build a strong HelpAge EU network with the capacity and advocacy skills to act as a strategic and expert civil society platform and to engage effectively in policy dialogue with the EU institutions, member states and non-state actors on global ageing and development. In order to achieve the specific objective and create a stronger HelpAge EU network with the skills to act as expert platform engaging in a structured dialogue with European institutions, there is a need to both expand the reach of the EU network, create links across the network in order to strengthen the network's policy engagement at the EU level.
Two Policy Brief documents on demographic changes and gender were produced until now and you can find them in the attachment (Keeping pace with demographic change: Guidance on ageing for EU development policy and  Ending gender inequality in older age: Guidance for EU development policy).
"Meet Nature" European EASME project started in 2015 and is realized by partners from Greece, Czech Republic, Italy and France. The project is a product especially designed to bring Seniors in contact with nature's complexity and diversity. The ambition of 'Meet Nature' is to overcome significant obstacles of tourism and Seniors' transnational mobility, most of which have already been determined during previous actions taken by the European Commission. The aim of 'Meet Nature' is to combine: the benefits of (a) interacting with Nature and (b) of creative and playful learning (CPL), with the beneficial experiences that Seniors enjoy through transnational travelling and second chance learning to mobilise transnational tourism flows during low and medium season.
Past European projects:

-AMISL Project – education and training of community care personnel. Project implemented since 2007 in cooperation with partners from Italy, Greece and Portugal.

-DECENT WORK FOR ALL –project to encourage public and government structures to ensure decent work opportunities for all subjects, including seniors, ready and willing to primarily direct their focus on developing countries. We have engaged in the project since 2008 together with partners in the United Kingdom, Germany, Uganda, Bangladesh and Peru. In June 2008 we hosted in Prague a roundtable on "Decent Work for All" as part and side program of the Czech Presidential "Civil Society Organizations Development Effectiveness Conference".
Photo gallery on the Decent Work for All project, co-sponsored by Britain's HelpAge International and ŽIVOT 90 Civic Association can be downloaded HERE. The photographs are freely downloadable solely for non-profit purposes. Please advice ŽIVOT 90 any time you use the photographs on the purpose of their utilization and state the name of executive officer and your E-mail connection.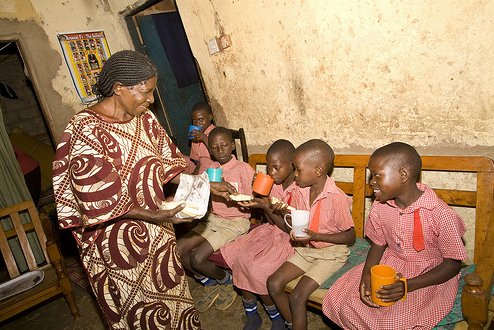 EUROPEAN Project
Project  European Reference Framework Online for the Prevention of Elder Abuse and Neglact wasis being carried out under the European Commission's Call for a Pilot Project on Preventing Elder Abuse (VP/2009/014).
It was coordinated by ANBO in the Netherlands from December 2009 to November 2011. The project involved partners from the Netherlands (ANBO and MOVISIE), Austria (EURAG Austria), the Czech Republic (Zivot90), Greece (KMOP), Ireland (Age Action Ireland), Italy (Anziani e Non Solo), Poland (Fundacja JA KOBIETA), Slovenia (ZDUS) and Slovakia (Fórum pre pomoc staršim – nàrodnà siet). On the final conference in Brussels were presented results of the project: European Reference Framework Brochures in different languages.

WeDO Project
European Partnership for Wellbeing and Dignity of Older People project is a European project (2010-2012) co-financed by the European Commission.  It was led by a steering group composed of 18 partners from 12 European Union (EU) Member States interested in working together to improve the quality of life of older people in need of care and assistance. Project held by AGE Platform Europe and Život 90 is one of project partners.
National coalition of stakeholders was set up in each partner country to identify the gaps, contribute to the writing of the Quality Framework and develop a national strategy to protect the dignity and wellbeing of older people in need of care and assistance through quality long-term care. The end of the project is in November 2012, but despite this fact we invite all relevant stakeholders and interested parties to join national coalition to support necessary changes in Czech situation.
For more information: klara.cozlova@zivot90.cz

EVVA Project
European Voices for Active Ageing is co-financed by the European Commission's EACEA Europe for Citizens Programme – Action 1: Active Citizens for Europe and Život 90 is one of the project partners. Main goal is to create space for public debate of older people about important subject through world café approach. Different thematic cafés will take place at 6 parnters (from Italy, Germany, Great Britain, France, Spain and Czech Republic).
Thematic café in Czech Republic is focused on Prague as age friendly city. It will take place in Nárdoní dům na Smíchově on 24th September and we invite all men and women from Prague aged 50+ to join us and to start discussion about question how to create Prague better place for living.
If you are interested, don´t hesitate to contact us:
jana.kosarova@zivot90 or  klara.cozlova@zivot90.cz