Seniors' Telephone – Crisis Helpline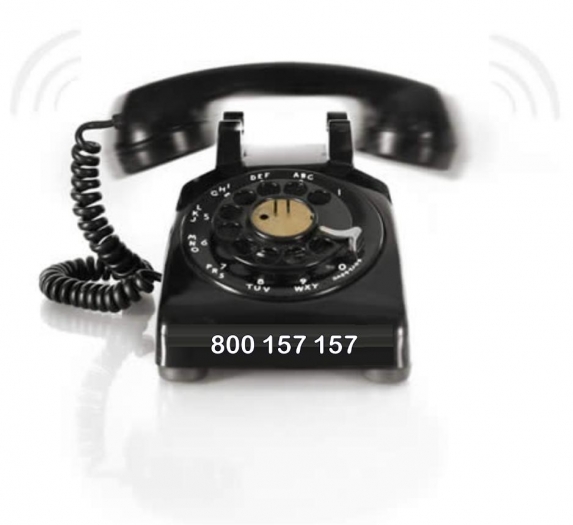 What is Seniors' Telephone Crisis Helpline?

Seniors' Telephone is a crisis helpline social service. The helpline aims to support senior citizens and persons taking care of seniors.
It is the only toll-free nonstop crisis and consultancy telephone line for seniors in the Czech Republic. Seniors' Telephone is called by people from around the country.
It was established by the ŽIVOT 90 Civic Association, devoted to comprehensive solution of problems encountered by ageing people.


What kind of help does the Seniors' Telephone offer?

Crisis helpline
Escorting seniors through long-term crisis situations
Providing support to persons attending to senior citizens
Social consultancy
Advice in the field of domestic violence
Support for users with psychiatric symptoms
What problems do users entrust to the Seniors' Telephone?

A broad spectrum of social problems that may arise in old age, from grave to common issues, including but not limited to:

• loneliness

• inter-generational relations

• fears and anxiety

• health problems

• loss of a close person

• social and legal advice and information

• cruelty and abuse

• domestic violence

• suicidal tendencies, etc.


Most frequent issue: LONELINESS

Old age is a period of life prone to crisis situations and developments.
Natural sources of support become diminished.
Losing friends, coevals, siblings and life partners.
It may help greatly to contact the Seniors' Telephone – crisis helpline.
Who gets help through the Seniors' Telephone helpline?
Seniors in critical situations.
Seniors threatened by health, social and criminal risks.
Families of seniors in dire life situations.
Persons taking care of senior users.
Members of public accidentally involved in helping senior users.
Other subjects providing services to senior users.

Principles of interaction with senior users:

Seniors' Telephone crews offer a range of assistance from crisis helpline to escorting and social consultancy.
Crisis help chiefly consists of providing support to users and empowering them to solve their problems.
The crisis helpline social service is anonymous. Social workers operating the Seniors' Telephone are subjected to the confidentiality rule.

What services, ensuing from the Seniors' Telephone, does ŽIVOT 90 OFFER?
We believe in personal approach to users to address problems they suggest.
To users in need of another type of social service, we are in a position to offer:
Specialized social consultancy
Housing consultancy
Legal consultancy

Skills and qualifications of Seniors' Telephone staff:
The Seniors' Telephone Helpline is served by social workers in accordance with Law 108.2006 Coll. on social services.

You can obtain detailed information from Seniors' Telephone Manager Mgr. Dana Kroupová dana.kroupova@zivot90.cz